A Respected & Experienced Law Firm in Connecticut
The legal world can be overwhelming, but you don't need to face it alone. The team of highly skilled legal professionals at Bartlett Law Offices P.C. is here to support you at every step of the way. With more than 40 years of trial experience, we're ready to help you. Depend on us for support with personal injury law, medical malpractice law, and cancer-causing drugs. Take the first step by contacting us today.
Paraquat Exposure Causing Parkinson's Disease Injuries
---
Attorney Bartlett is currently accepting clients nationwide who have developed Parkinson's Disease injuries after being exposed to the herbicide Paraquat. These cases have been consolidated in a federal class-action suit pending in Illinois. Paraquat herbicides are manufactured and sold under a number of different brand or product trade names, including Gramoxone, Ortho-Paraquat, Devour, Blanco, Firestorm, Helmquat 3SL, and Paraquat Concentrate.
Federal Judge Nancy Rosenstengel has set a trial date of April 23, 2024. It has been estimated that there will be as many as 100,000 plaintiffs that will join this class action suit, giving Paraquat the potential to be one of the largest MDL class action suits in history.
All cases accepted are taken on a 1/3 contingency basis, meaning that there is no attorney fee billed or collected unless there is a monetary recovery. Attorney Bartlett is referring counsel to Levin Papantonio of Pensacola, Florida. All accepted Paraquat cases will be actively co-counseled with Levin Papantonio. If you believe that you or a family member's Parkinson's symptoms are the results of Paraquat exposure, please contact Attorney Bartlett as soon as possible.
An Individualized Approach
---
Here at Bartlett Law Offices, P.C., we understand that the best way to support our clients is to listen to their specific needs. Every client—including clients with similar injuries or cases—has unique needs and wants and, therefore, deserves to be treated uniquely. Count on us to listen to you and develop a legal strategy and litigation timeline that work for you and your healing process.
Pharmaceutical & Medical Device Lawsuits
---
Attorney Bartlett has handled lawsuits against drug and medical device manufacturers since 1985. He first brought suit in Connecticut Federal Court against the manufacturer of Benedictine ("morning sickness drug") for causing birth defects. In 1995, he was at the forefront of cases brought forth in Connecticut against the numerous manufacturers, including Dow Corning, of silicone breast implants. Mr. Bartlett was also involved in metal-on-metal hip cases against Smith and Nephew. Most recently, his firm handled cases of breast cancer arising from Prempro and similar hormone replacement therapy drugs.
Insulin Pricing Scheme Litigation
---
Attorney Bartlett is currently accepting institutional clients nationwide whose members have overpaid for Insulin over the past 20 years. As widely reported, Insulin prices have skyrocketed over the past 20 years. Since 2003, the list price of certain insulins has increased by more than 1000 %, greatly outpacing the inflation rate with minimal innovations regarding the drug since its initial formulation over 100 years ago.
This legal claim is in its beginning stages. Institutions that would benefit from participating in this nationwide lawsuit include local Taft-Hartley self-funded Unions, self-insured school districts, and self-funded municipalities. All accepted institutional clients will have their case filed and consolidated with the recently created nationwide federal MDL No. 3080 presently pending in New Jersey before Hon. Martinotti.
Defendants in the above MDL include manufacturers Eli Lilly, Novo Nordisk, and Sanofi. These three (3) insulin manufacturers control 99 % of the American Insulin market by value and 96 % by volume. Also included in the MDL lawsuits for their alleged role in participating in this inflated cost scheme are the pharmacy business managers ("PBMs") CVS Caremark, OptumRx, and Express Scripts. These three (3) PBMs control 89 % of the PBM domestic Insulin market. Legal representation in the above litigation is proceeding on a contingent basis. In proceeding in this manner, no Taft-Hartley fund will be required to pay for any "up-front" attorney's fees, meaning that there is no attorney fee billed or collected unless there is a monetary recovery. If you are an officer or trustee for such a potential trade union or self-funded school district, for example, and wish additional information, please complete the one-page questionnaire found at the end of this section. Attorney Bartlett is co-counsel to Levin Papantonio Rafferty law firm of Pensacola, Florida. All accepted Insulin cases will be actively co-counseled with the Levin Papantonio firm.
Personal Injury Cases, Including Dog Bites, Truck Accidents and Motor Vehicle Crashes-state Wide
---
Attorney Bartlett also has a state-wide personal injury practice. For over 40 years, he has been representing clients around Connecticut in personal injury matters. In 1987, he purchased the 5 Connecticut offices of Hyatt Legal Offices. This large legal clinic had offices in Waterbury, Hamden, New Haven, Orange, and Wethersfield. Attorney Bartlett continues to represent individuals who have sustained a wide variety of personal injury claims, including medical malpractice, individuals who were injured as a result of being rear-ended, or injuries caused by a dog bite. Personal injury matters are handled on a contingent fee basis with no up-front legal fee charged.
A. Medical Malpractice / Failure To Diagnose Cancer
Medical malpractice matters arise from a medical mistake (or a misdiagnosis) that was caused by the patient's doctor or a hospital. This medical error then results in increased injury to their patient. For example, the patient's family physician is aware of a skin mole or growth, but does not refer his patient to a dermatologist. When the patient finally is seen by the appropriate specialist, the cancer has spread. Attorney Bartlett has screened hundreds of such cases. Hospital malpractice, for example, arise where the delivery of a baby is mishandled any number of reasons, leading to anoxic brain injury or fetal death.
B. Motor Vehicle Collisions
Attorney Bartlett was first certified as a civil trial specialist in 1987 by the National Board of Trial Advocacy. (NBTA). This prestigious NBTA certification requires a re-certification every 5 years with disclosure of actual civil trial completed in the proceeding 5 years. He has been recertified in 1992, 1997, 2002, 2007, 2012, 2017, and most recently in 2023. He is also certified by the NBTA as an advocate in civil practice. He is an active and experienced personal injury attorney representing personal injury clients state-wide. Of course, not all cases require a trial; many are resolved by mediation, arbitration, or old-fashioned negotiation.
C. Injuries Caused By Dog Bites
Connecticut has a law that allows for civil recovery if a dog bites an individual. In Connecticut, a dog owner is held strictly liable for any damage or injury caused by the dog or provided in CGS 22-357. By creating strict liability, this means that in order to win, you simply need to identify the dog's owner. Unlike New York State, for example, the injured party (and his/her attorney) does not have to prove that the dog had bitten someone else in the past. In most cases, a dog owner's homeowner's insurance company will pay for damages and injuries caused by a homeowner's dog. Injuries caused by a dog bite are unfortunately common in young children. If you or a family member have sustained such an injury, please reach out to attorney Bartlett to discuss in total confidence your rights and how best to proceed.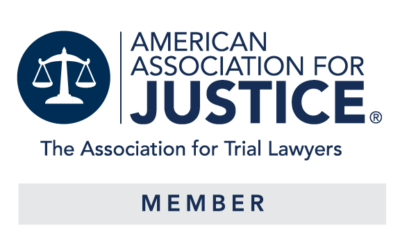 Call or email today for a free consultation.
(203) 421-4400
Address
1308 Durham Road
Madison, CT 06443
Mailing Address
PO Box 4017
Madison, CT 06443
Phone
Office: (203) 421-4400
Cell: (203) 503-1420
Call or E-mail today for a free consultation.